The Program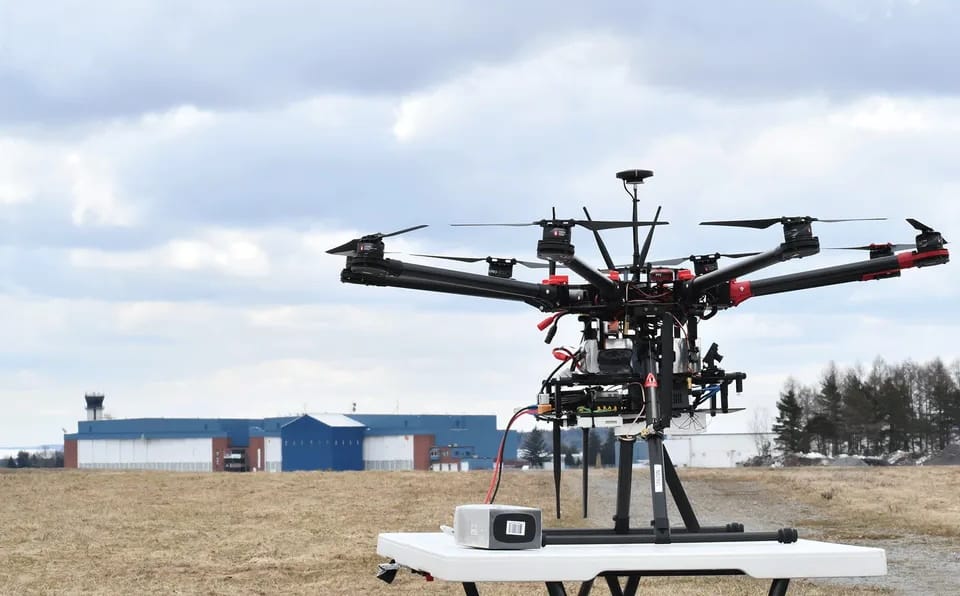 Initiated by The Patuxent Partnership (TPP) through a STEM-for-All grant from the Office of Naval Research, the UAS / quadcopter initiative is designed to address the educational components and theories of UAS operations and flight. The program is open to all high school students/teams interested in learning about Unmanned Aerial Systems and developing skills associated with the building and flight of these systems. The program does not require specific equipment or UAVs. Teams may use existing equipment, purchase a system, or even challenge themselves and build their own UAS.
Training material and curriculum has been developed by Aviation Systems Engineering Company (ASEC) and are available to all teams (free of charge) on the "Resources" page.  Coaches and mentors will use the curriculum as a guide to developing a comprehensive program best suited for their team.  Meeting frequency and duration will be up to the individual teams.
The Naval Air Warfare Center – Aircraft Division (NAWCAD) Education Outreach Office will assist teams by providing a Subject Matter Expert to serve as team mentors. The mentors are normally certified pilots through the Academy of Model Aeronautics (AMA) and offer a tremendous amount of unmanned aircraft systems (UAS) experience.
In addition to individual team meetings scheduled by team coaches, participating teams will attend three group sessions designed to provide additional information about UAS theory, research, education and career opportunities. Additionally, each session will include collaboration time (60 to 90 minutes) for teams to address issues and difficulties related to the design and operation of their UAS. Subject Matter Experts will be on site to assist teams to resolve any problems they are experiencing with equipment or software. The forum allows students to work together with the assistance of industry experts to maximize the learning experience.
Session 1: Sunday, November 19, 2017
Lexington Park Library, Rooms A & B
1:30 PM to 4:00 PM
Guests: ASEC UAS Research and Development team will present current projects and demonstrate some of the newest technology being used in industry and government.
Session 2: Sunday, January 21, 2018
Lexington Park Library, Rooms A & B
1:30 PM to 4:00 PM
Guests: Professor Troy Townsend and the St. Mary's College Physics students/interns who are developing solar-powered quadcopters and investigating composite materials for 3D Printed airframes. Talk with the students to find out how physics, chemistry, engineering and computer science students are working together to develop the newest UAS technology right here in Southern Maryland.
Session 3: Sunday, March 11, 2018
University of Maryland UAS Test Site (Airport Drive, Hollywood)
1:30 PM to 4:00 PM
Guests: Matt Scassero, Executive Director, University of Maryland's UAS Test Site will host the teams at the test site in Hollywood. Students will have an opportunity to see a variety of UAVs and discuss the current and future application of UAS.
SKILLS EXPO! Saturday, April 21, 2018
Time: 10 a.m. – 2 p.m.; doors open at 9:15 a.m. for teams to prep
Location: Chopticon High School
Lunch: 12-12:30 p.m. pizza / cookies/ water
The UAS Skills Expo will be an opportunity for all teams to "show-off" what they have learned over the year. Each team will present their challenge to the other UAS teams and include such information as challenge logbook information including timelines, successes, failures, learning experiences, and then a detailed explanation of the skill challenge, its expected outcome, and its uses in real-life. Lastly, the team will present their skill challenge, which can be flight-based, video or oral presentation.
---
RESOURCES:
Curriculum/Education
TPP UAS Training Course
General UAS Information
Competitions